Sisters Halaqah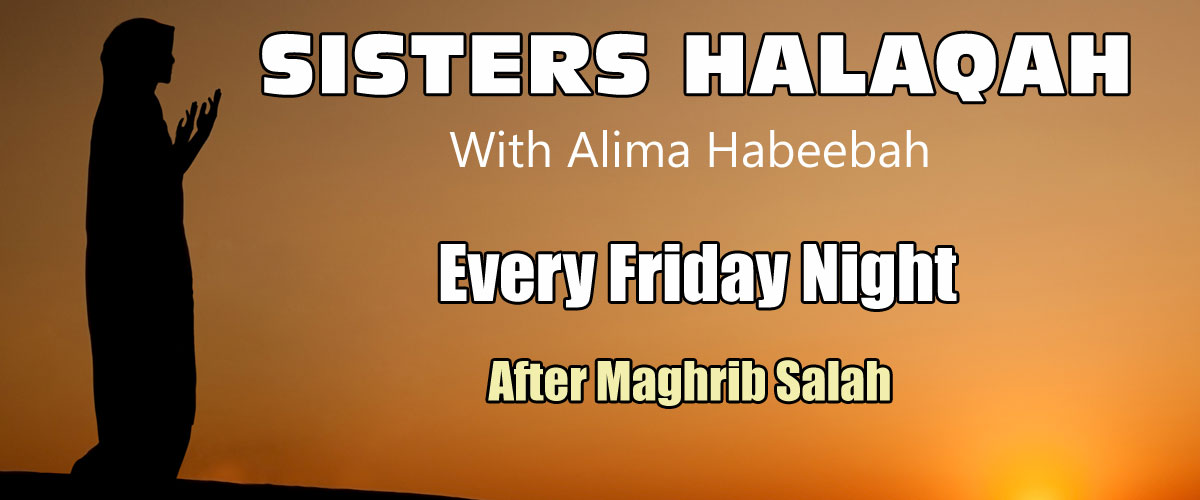 A Sisters Halaqah will be held every Friday starting February 17 after Maghrib salah. Class will be conducted by Sis. Alima Habeebah.
Moms, Daughters, Sisters, & Friends
Recharge your Imaan
Weekly discussions and lectures of Faith, Spirituality, and reconnecting with Allah
Lessons from Seerah & The Qur'an
Food will be served
Inshallah Sisters can benefit form the Naseehat (advice) and meet with Alima Habeebah and ask questions.